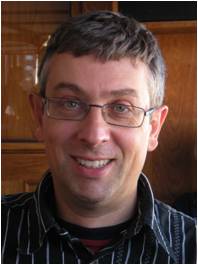 Education
•1992 : PhD in Medicinal Chemistry, University Louis Pasteur, Strasbourg, under the supervision of Dr. Jean-Jacques Bourguignon.
•1999: Habilitation to supervise research (HDR), University Louis Pasteur, Strasbourg, France.
•2012: Certification in Translational Oncology, EPHE, Dijon, France.
Faculty positions
•2014-present: CNRS research director (DR2) at the University of Strasbourg, and since 2015, Visiting Professor at Tianjin University of Science and Technology (TUST) in China in the Sino-French Joint Lab of Nutrition and Medicinal Chemistry headed by Professor Peng Yu.
•2005-2014: CNRS senior scientist (CR1) at the University of Strasbourg.

•1998-2004 : postdoctoral associate and thereafter CNRS research senior scientist (CR1) in the laboratory of Prs Guy Ourisson and Yoichi Nakatani in Louis Pasteur University, Strasbourg.
•1997-1998 : postdoctoral associate in the laboratory of Pr Pierre Chambon and Dr Heinrich Gronemeyer at IGBMC, Strasbourg-Illkirch.
•1992-1996: postdoctoral associate in Pr Roger A. Johnson's laboratory, Department of Physiology and Biophysics, State University of New York at Stony Brook, USA.
Editorial Board membership
Frontiers in Chemistry, Medicinal Chemistry, Journal of Oncology Research and Treatments and The Open Medicinal Chemistry Journal.